Marlow Weir Guide
Small shallow wave/hole when the Thames is in complete flood.
Announcement:

 Very shallow small wave/hole, not worth the effort unless you are local.
Hazards: 
Be very careful of the main gates as there is a massive tow back of about 15 meters, so avoid at all costs. This weir is not for beginners and is very shallow so damage to you and kit is very likely. Paddle at your own risk.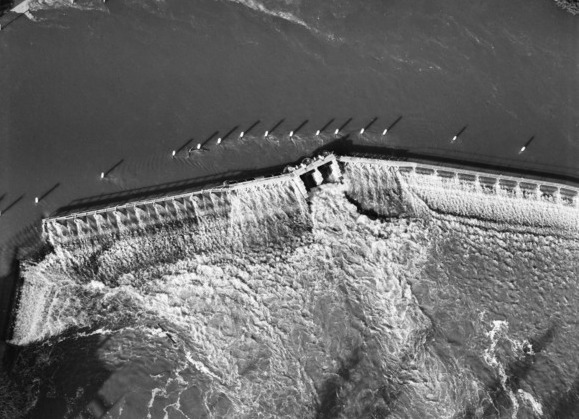 Feature Description.
Looking upstream from the weir pool, you will see the Compleat Angler Hotel on the left. Immediately next to the Hotel is an open concrete ramp that creates a stopper at lower levels and small green wave at higher levels. Looking further to the right, there is a row of small gates above a long shallow ramp that creates the first of the waves, followed by two dangerous radials gates followed by a further wave.
At the right level, waves form either side of the central two radials, with a shallower wave on the right hand side and deeper wave on the left hand side. Depending on the level, you will find shallow green ramps of water leading into stoppers. Flat spins and shallow blunts are possible. Paddlers may find that in higher water the easiest way of getting to the waves may be to work their way across from the eddy next to the hotel, although it should be noted that the stopper next to the hotel can be dangerous, and should be skirted with care.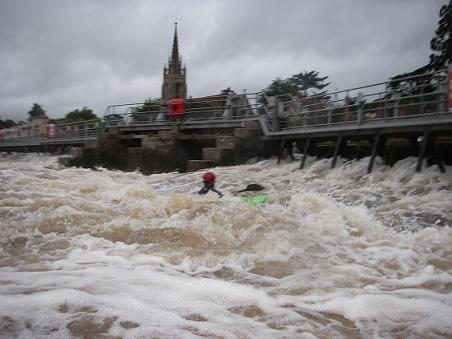 Directions:
Follow the signs for Marlow from the A404, follow the road into town. To find the high street turn left at a roundabout near the town centre then left again which takes you onto the high street and on towards the bridge. Park near the bridge and find a footpath near the bridge to the water. The Weir is 100 metres downstream. Alternatively take the Bisham exit from the A404 and follow the road straight to the bridge.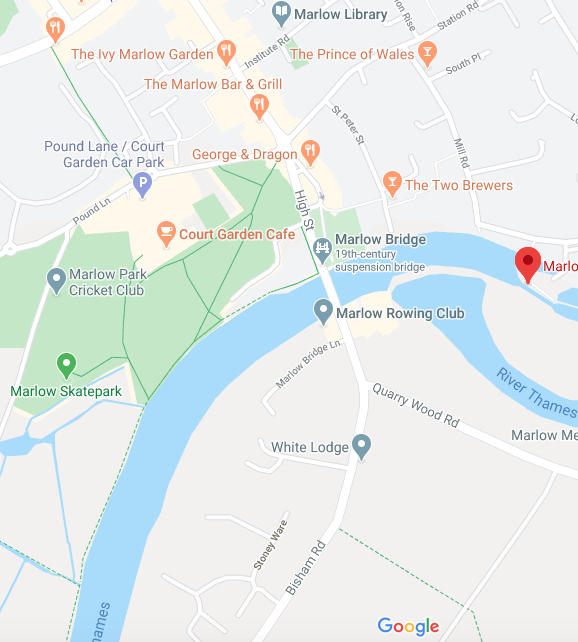 Looking back at the weir over the years!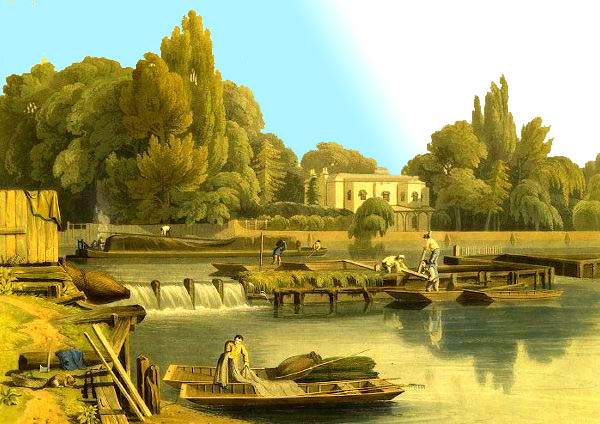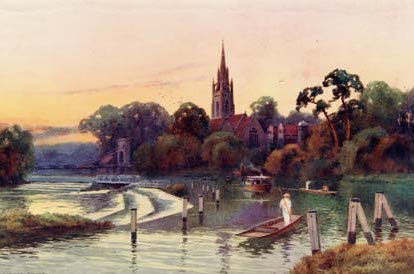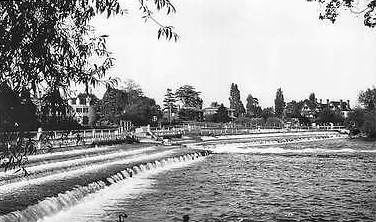 Weir kayaking coaching providers
Jacko's Freestyle Coaching