TVF Weir Guides
Welcome to the up to date Guides to all the playboating and whitewater on the River Thames. Above in the navigation and below is the list of weirs that at certain levels are regularly paddled. To find out the information you need as a guide just click on the name of the weir you are interested in.
TVF Weir guides continually being updated.
Hurley Weir Guide
Description: For six to eight months a year this is the home to Thames Valley white water kayaking. (From September 2006 to August 2007 the weir was open for 11 months straight.)
1 gate – A front surf wave for freestyle newcomers. At some hard to predict levels, normally just before the weir closes completely, this wave becomes retentive for spinning and elevated moves.
2 gates – A nice clean wave next to the wall, flanked to one side by a nice hole.
3 gates – A big wave with curling shoulders both sides, flanked by two great holes. At this level Hurley is pretty close to unbeatable.
4 gates – A series of linked holes. The hole in gate 1 stays pretty much the same as if the weir were on 2 or 3 gates.
Marsh Weir Guide
Description: Excitement was high when we found out that this weir was to be completely rebuilt during 2003/2004 and was to include features to create kayak friendly white water. However in all the water levels we have looked at it, the white water forms between the weir stanchions in the form of a terminal hydraulic, and when the water finally does release itself from this death grip it washes straight into the strainer of the walkway bridge supports. In 2006 we found out that when the River Thames was starting to flood and the weir was on 7 gates or fully open it creates a gorgeous wave like hole. It's unlike any feature I know but once wired most moves are possible especially learning how to felix.
Boulters Weir Guide
Description: In very high water a big surfable wave train forms in front of the main gates. When working, the waves have a good bounce for aerial moves, a challenge very different to Hurley. All 6 gates open create a great wave, it does vary as levels rise and drop. When the flow rate gauge reads around 159 cumecs the wave will be working.
Sunbury Weir Guide
Description: A maximum of 7 gates can produce an awesome wave or a mighty big hole. This weir is almost as unpredictable as Shepperton and the conditions or type of feature created can change very quickly. When the Feature is at its best it creates a big powerful wave but just behind this is a very unstable retentive hole, so be prepared to get a short lived kicking as you come off the back of the main wave.
Serving the Thames Valley Kayaking Community Since 2007
Hello and welcome to Thames Valley Freestyler's. The identity of the Kayaker's in the Thames Valley was lost after the end of Thames Weir Project. In November 2006 I decided this had to end, so I started researching how and who was going to help me with the Technical side.
In April 2007 the forum was born giving the Thames Valley Kayaker's a place to communicate with their friends in a like minded relaxed way. I am extremely excited about the future, but more importantly am very happy to be part of such a friendly enthusiastic group of kayaker's. This website and its identity is all about showing the personality of Thames Valley Kayaker's, the success and image portrayed is completely down to its members.
TVF is what the Community makes of it
The soul of TVF comes from those who help, support, encourage and kayak together on some of the worlds best features, all found in the Thames Valley.
Weir kayaking coaching providers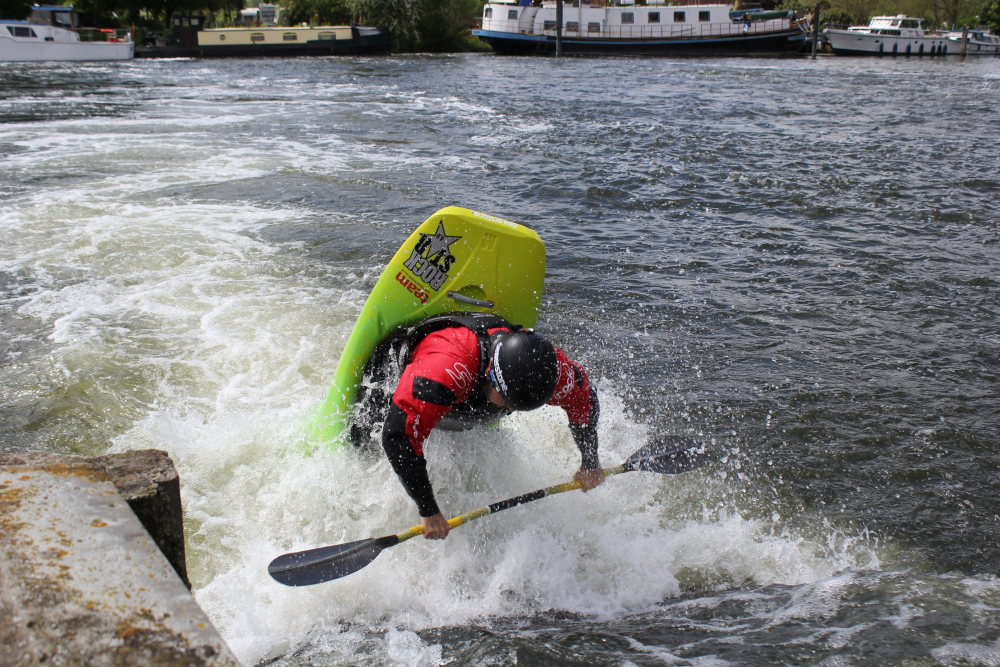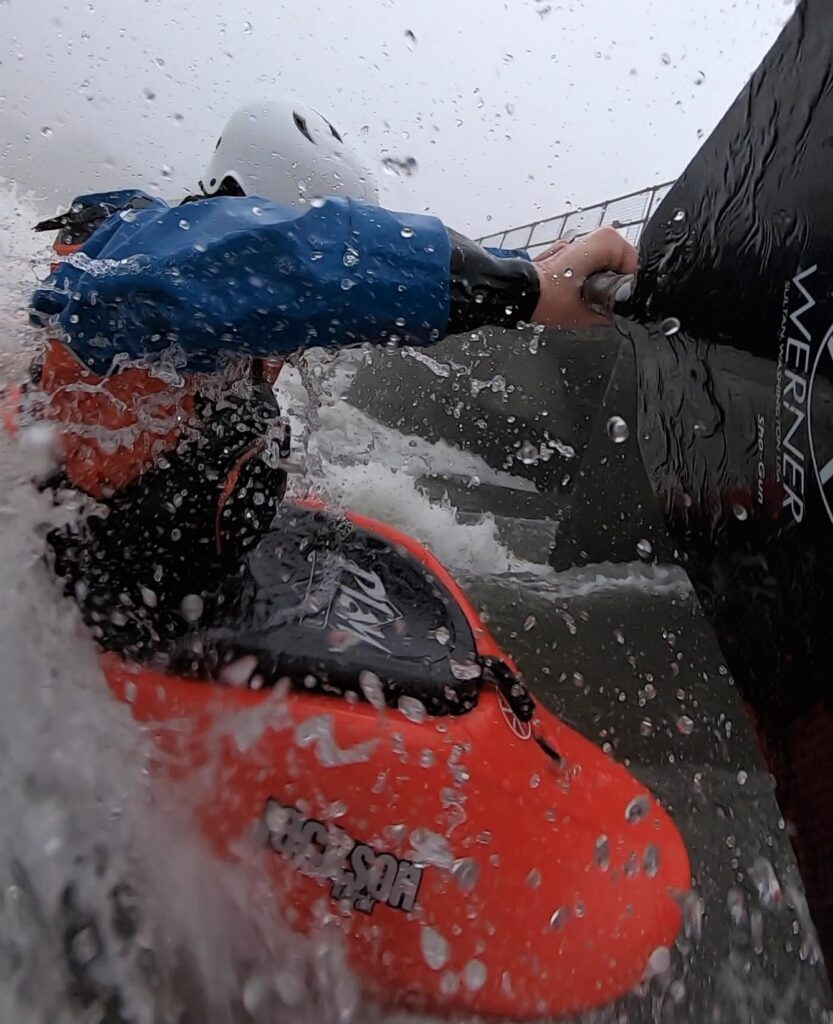 Jacko's Freestyle Coaching